Smart Detacher
A truly innovative product in the world of store security, the Smart detacher is an ingenious technological solution which, connected to the payment system, only authorizes the removal of the anti-theft device on a garment if it has been paid for.
No article that has not been settled by the customer can technically be deactivated of its anti-theft device.
This product gives you access to solutions to combat internal theft, to optimize the payment process (eliminate errors/prevent staff from forgetting to claim payment on an item), to allow mobile payment via express payment desks, etc.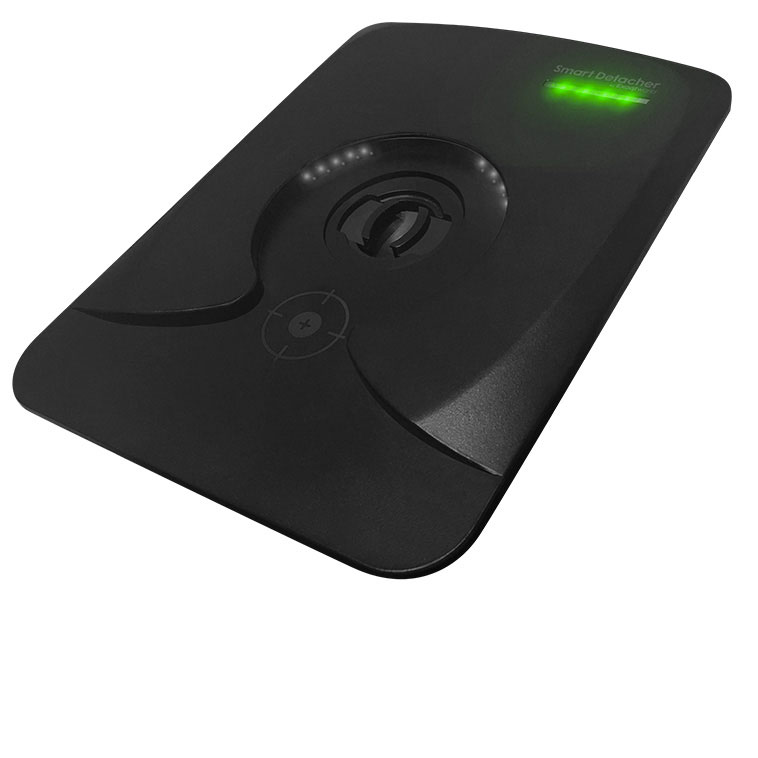 Duraltag-lock Detacher
The Duraltag-Lock is a specific and exclusive system that can, by itself, be used to detach Duraltag Textile, Duraltag Lg, and Duraltag Shoes from their items.
Duraltag's anti-theft range of products contain such a powerful lock system that no other magnetic apparatus can unlock them.
Each Duraltag-Lock has a serial number engraved on it in order to ensure its traceability. The Duraltag-Lock can be attached at the payment desk or integrated into the fittings of the payment desk (equipment for secure attachment is provided).